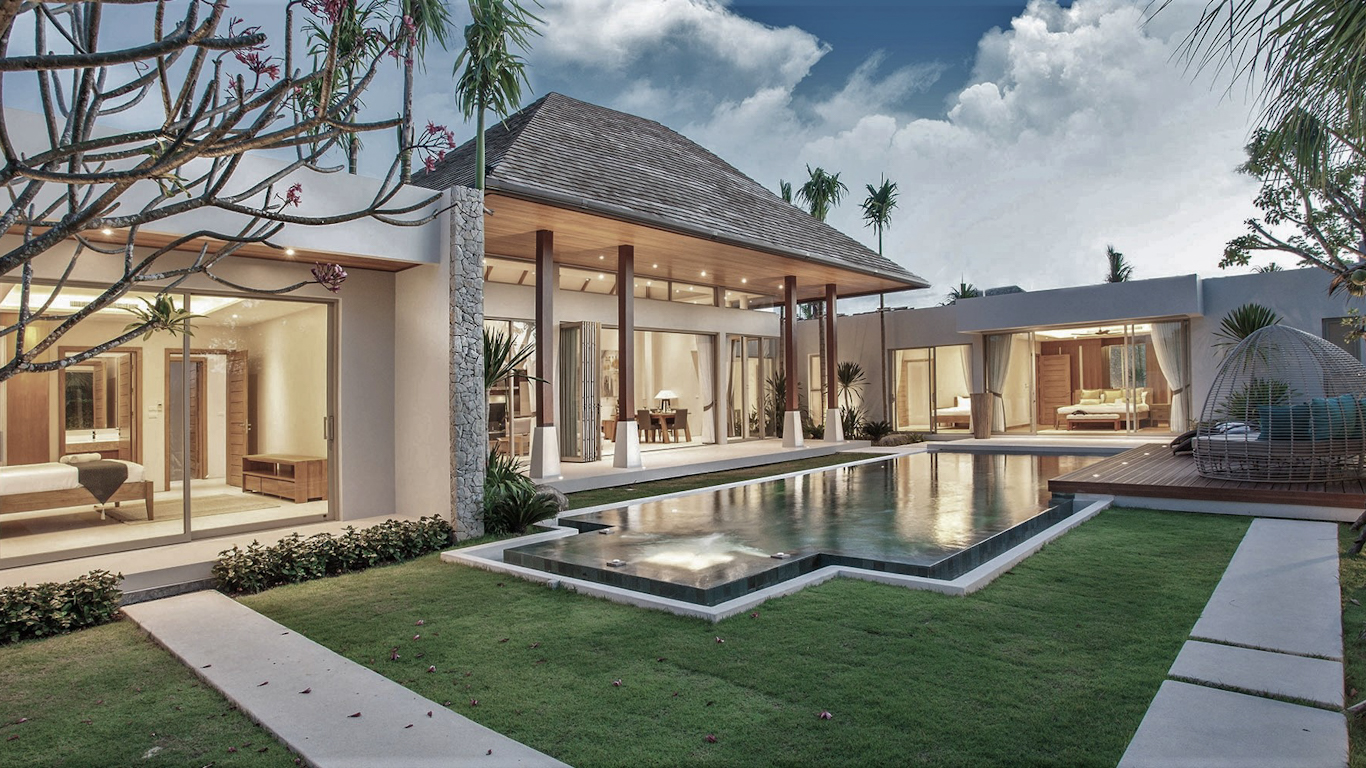 Phuket Property - New Development
Perfect premium property in Phuket, as an investment or profitable property. Freehold and Leasehold Condominiums and Pool Villas.
Buying a property in Phuket offers a number of advantages, whether you are looking for a holiday home, an investment opportunity or a place to retire.
Here are some of the potential benefits of buying property in Phuket:
Tropical Paradise: Phuket is known for its stunning beaches, lush landscapes and vibrant culture. Owning a property in this tropical paradise means you can enjoy the beauty and tranquility of the island whenever you want.
Lifestyle and Retirement: Many people choose to buy property in Phuket as their retirement destination. The island offers a laid-back lifestyle, warm weather, and a variety of activities and amenities for retirees.
Diverse Property Options: A wide variety of property types including hillside pool villas with sea views and luxury condominiums. We have properties to suit different tastes and budgets.
Rental income: If you do not live in the property full-time, you can generate rental income by renting out the property to tourists or long-term renters.
Upside Potential: The Phuket property market has grown over the years and properties in prime locations tend to appreciate in value. This may offer potential for profitable resale in the future.
Diverse Culture and Lifestyle: Phuket's diverse culture, international community and numerous entertainment and dining options make it an exciting and dynamic place to live or own property.
Property Management Services: Our Phuket property management company will be happy to look after your property when you are not on site to ensure your property remains well cared for and secure. Of course, we also like to take care of the rental of your property.
Affordability: Compared to some western countries, our property prices in Phuket are relatively affordable, especially considering the lifestyle and amenities that the island offers.
International appeal: Phuket's popularity as a tourist destination means your property will attract visitors and renters from all over the world.
Legal Ownership Options: While foreign ownership of land in Thailand is restricted, there are legal ownership structures such as leasehold and condominium ownership that allow foreigners to own property in Phuket.
Retreat or Second Home: Owning a property in Phuket can offer a retreat where you can escape the demands of everyday life or have a second home for vacation.